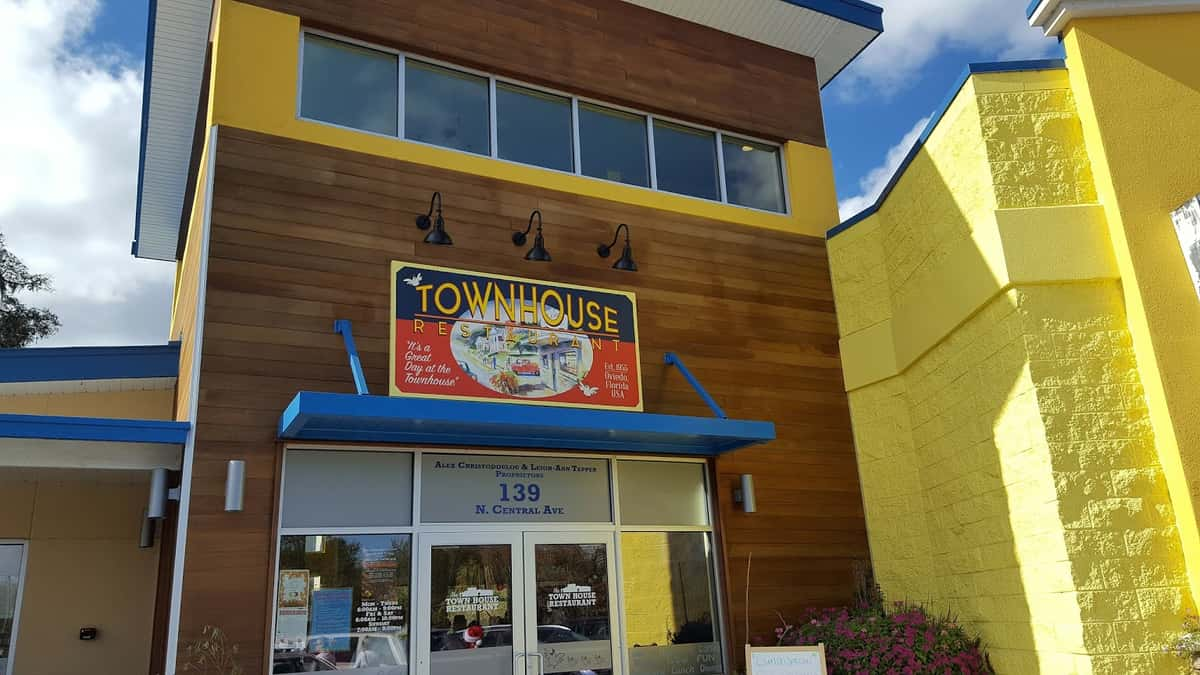 Awards & Articles
LA Times Article


By CHRISTAL HAYES
JUNE 17, 2016
11:04 AM
ORLANDO SENTINEL
Central Florida is known for its variety of restaurants but few can make patrons feel as at home as The Townhouse Restaurant in Oviedo can.
About 20 miles northeast of Orlando you'll find the eatery, which many call an "Oviedo Tradition."
The restaurant, located on Central Avenue near Broadway Street, was recently torn down and rebuilt but the signature sign and yellow exterior remain.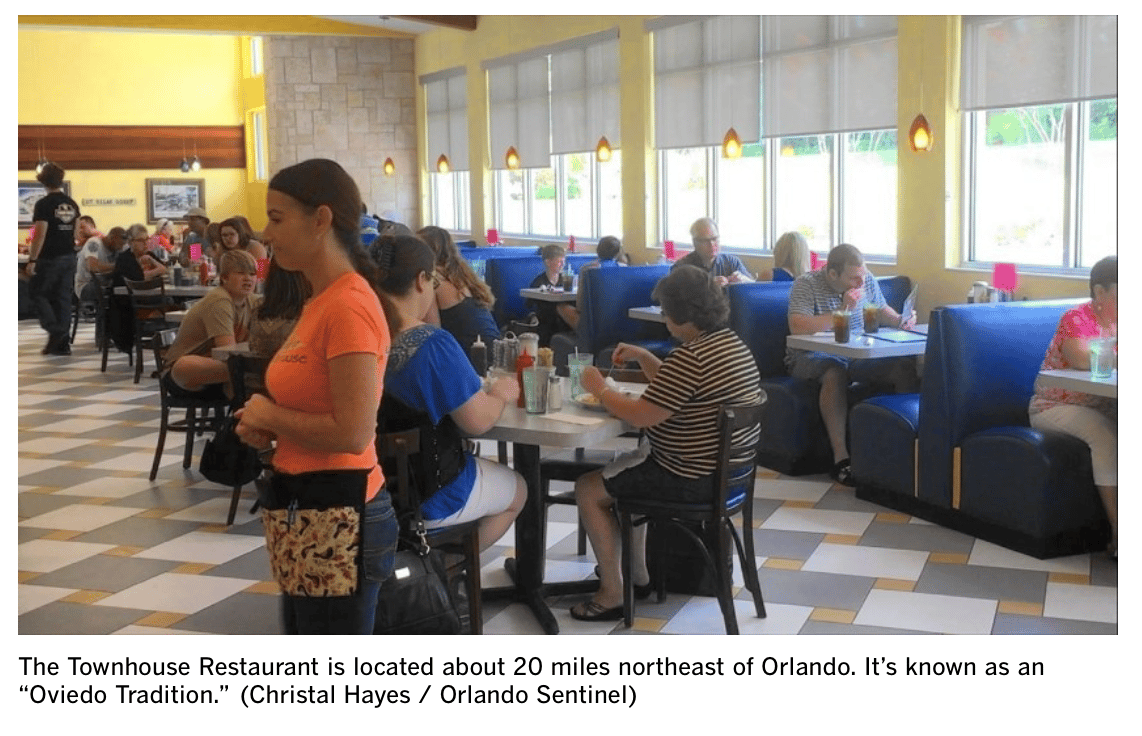 Patrons enjoy the southern cooking and country charm. If you're lucky, you might spot one of the many native chickens that roam the area.
"The Townhouse is a fun place. It's the place in Oviedo where you go to meet and eat and have dinner with your family," owner Leigh-Ann Tepper said. "I think people like us because we fix the type of food that someone who loves you makes."
The menu includes all-day breakfast, fried chicken, gyros and meatloaf.
Christal Hayes is a breaking-news reporter for the Orlando Sentinel. She can be reached at chayes@orlandosentinel.com or 407-420-5493